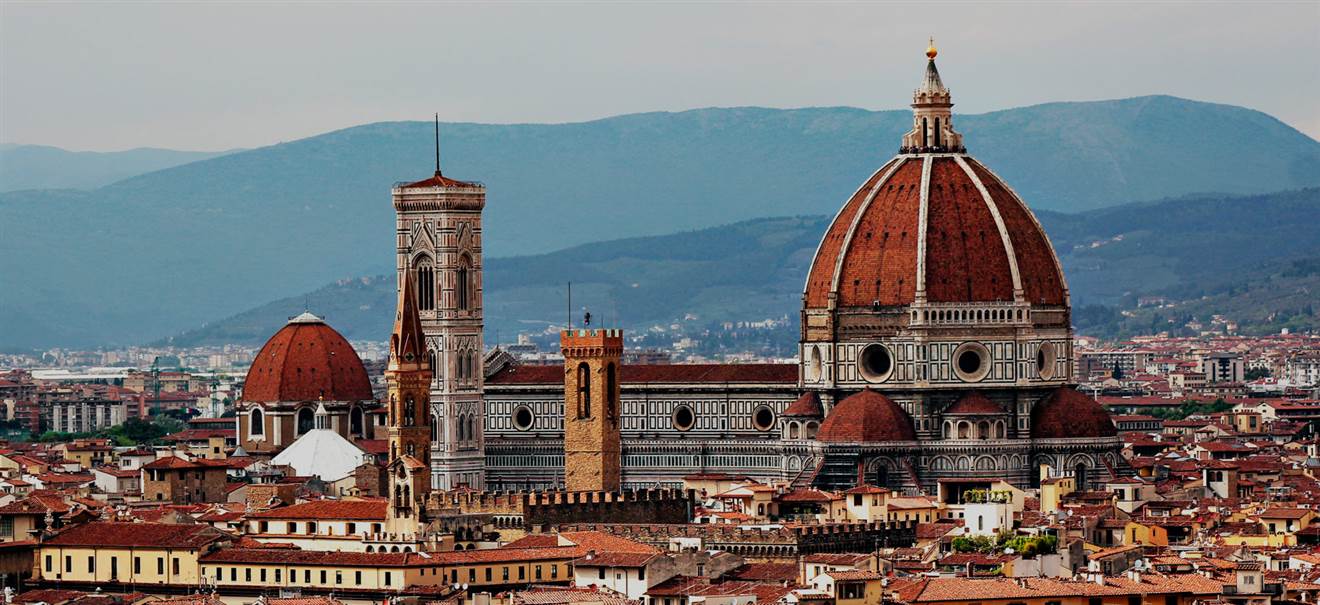 Uffizi Gallery ´Skip the line´
To product
The Uffizi Gallery, in Italian: Galleria degli Uffizi, is  one of the most famous museums of Florence that contains one of the oldest and splendid collections of art in the world. 
The origin of the Uffizi Gallery dates back to the age of splendour of the Republic of Florence. This is an absolutely "must see"  in your trip to Florence, especially if you are art fan because it contains the most important collection of Italians paintings, most of them masterpieces from the Renaissance.
Walking through 50 rooms of museum, you will contemplate the masterpieces of art, displayed chronologically from the 13th century to the 18th century. The highlights are the famous "Madonna di Ognissanti" by Giotto, the "Battle of San Romano" by Paolo Uccello, the double portrait by Piero della Francesca, "Federico da Montefeltro", the "Birth of Venus" by Botticelli; in addition to three works by Leonardo, one by Michelangelo, a few by Raffaello and many by Tiziano. Today the Uffizi Gallery is one of the most admired and visited museums in the world. Due to the enormous demand to visit it, reservations can only be done 4 days in advance. You can select morning or afternoon tickets.  An exact time slot will be given after your reservation. It is mandatory to enter the museum at the indicated time, but after your entrance, you will have unlimited time to contemplate  all the masterpieces of Uffizi Gallery.
Included:
Skip the line ticket to Uffizi  Gallery + Audioguide "The Highlights of Florence" (in English)
*Optional:
Uffizi's audioguide: necessary audioguide to discover all the masterpieces of the Uffizi Gallery (available only in English)
We recommend you to add the option "Audioguide" to your reservation, so you do not miss any detail of the gallery.
Bring your headphones when you come to the Uffizi Gallery. The application can be downloaded on your smartphone and works offline. Which means, you do not need Wifi or any connection to be able to listen to the Audioguide. After your purchase, you will receive the Audioguide via email. We recommend you download it as you receive it to ensure it's ready for the visit to the Uffizi Gallery.
Opening Times:
Tuesday - Sunday: 8.15 am- 6.50 pm
Closed on Monday
Location: 
Piazzale degli Uffizi, 6, 50122 Firenze, Italy
YOU WILL RECEIVE YOUR TICKETS  WITHIN 24 HOURS.
The tickets are not-refundable.