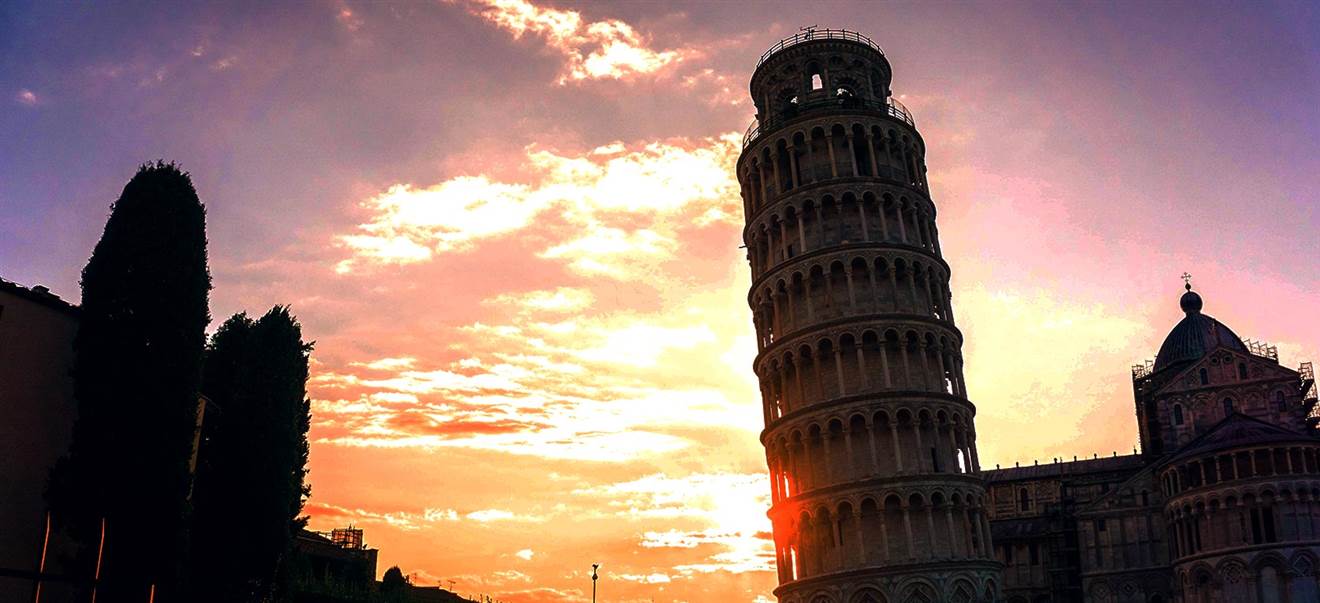 Tower of Pisa Skip the line ticket
To product
Admire this UNESCO World Heritage Site and enjoy the panoramic view from the top of the tower!
See and climb the famous Leaning Tower of Pisa. During the years the experts have tried several times to straighten the tower or to arrest its progressive slant, but it has been proven nowadays that the tower leans, not because of an error in the process of building it, but because of the soft ground present in all the city. 
Later on, some other leaning buildings were found in Pisa. But having no idea about it, Bonanno Pisano, the architect who initiated the construction of the tower of Pisa, was desperate when he found out that his work not only wasn't perfect, but it had some defects too! Only 5 years after he started building it, he left the work unfinished, and he will never know that his tower has become one of the most famous and most visited monuments in the world!
How does it work:
You will need to choose the time frame when you prefer to enter the tower. Your entrance time slot will be selected according to the current availability, so please, make sure you will be available to enter within all the chosen time frame.
Location: 
Piazza del Duomo, 56126 Pisa PI, Italy
Important to know:
The maximum capacity of people, who can stay in the Tower at the same moment is limited, so you cannot stay inside more than 30 minutes. 
Children under 8 years old are not allowed to enter the tower and those between 8 and 18 years old must be accompanied by an adult. 
There are 251 steps to climb, so this visit is not recommended for people with walking difficulties, heart disorders or vertigo. 
The entrance time written on the tickets may be subject to small changes depending on the actual availability of the Tower.
You need to arrive at least 15 minutes before the time reserved. If the reserved time is not respected, you may not be able to access the Tower, and the tickets are not refundable.