Bologna (BLQ) Airport Transfer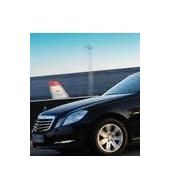 Make your travel easy and pre-book an airport transfer with us. Don't waste your time and book now a comfortable and safe ride from Bologna airport (BLQ) to the city center or other way around. We provide fairly priced airport transportation in Bologna. Book the category that suits you best.
We work with very reliable provider only. So you can be assured to get driven by vehicles fulfilling certain standards and by licensed drivers only. We offer the following categories: Shuttle Bus, Quality Car and Business Car.
Shuttle bus
Shuttle service connecting Bologna Airport with the city centre and the railway station. It runs every 11 minutes every day of the year, making it the most convenient way to reach the city centre.
The first trip from the airport is at 5:30 am, and the last trip is at 12:15 am. The first trip from the railway station is at 5:00 am, and the last trip is at 11:35 pm.
If there should be a strike, service is guaranteed from the beginning of service until 8:30 am and from 4:30 pm to 7:30 pm. Reduced service is available on the 24th, 25th, and 31st of December and the 1st of January.
Buses are equipped for the transport of people with disabilities.
Price is an all inclusive price, there is no extra cost. The price is per person.
Category: Quality Car and Business Car (1-3 passengers)
A personal driver will meet you and will bring you and your language directly to your hotel.
Price is an all inclusive price, there is no extra cost and it is up to 3 passengers. The price is for the whole vehicle NOT per person.
Further details about pickup and the journey you will find in the confirmation email.
Confirmation:
You will receive a confirmation email within few hours including:
- Booking reference / Voucher
- Contact details at destination airport
- Meeting point / meet and greet area description
Your ticket will be sent within 24 hours in a separate e-mail.

Tickets will be sent via e-mail!